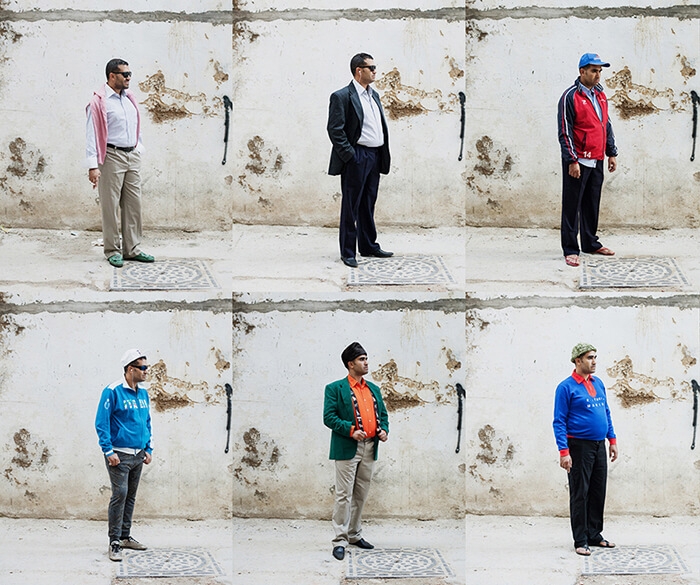 Crème
2015-2016
«Crème» immerses us in the the second-hand clothing business in Tunisia. With an average of 150.000 tones imported from Europe and North America every year (about 150 kg per Tunisian), Tunisia is a true second-hand clothes hub for the Mediterranean. This globalized economy mostly starts off from the clothes donated to big Western charities and then sold out to private international import-export companies.
Tunis and its suburbs are full of sorting factories, warehouses and thrift stores. On the one hand are the « barons », the big sorting factory owners and on the other hand are all the rest : the wholesalers, the market sellers and the factory workers. This clearly hierarchical business employees about 1 million people for a population of 10 million.
This project is part of an assignment for the National Museum of European and Mediterranean Civilisations (MuCEM) in Marseille in collaboration with anthropologist Lucile Gruntz.